todo.vu help
Help pages, tutorials and tips about how to get the most out of todo.vu.
Task labels
todo.vu provides Labels to allow you to tag tasks into new categories. This will help you find tasks later on. For example, you may have labels such as "Lead" or "Quote" or "Bill" to help you find particular types of tasks. Or you may use labels to extend the workflow options such as "awaiting client response" or "in testing".
There are two ways to add labels. One by one, from the selected Task page. Or in bulk from the Your Tasks or All Tasks page.
From selected Task page
From within the Task page, you can simply click the label icon and add a new or existing label to the task. Note that you can add as many labels as you like to a task. You can create new labels simply by typing in a new name.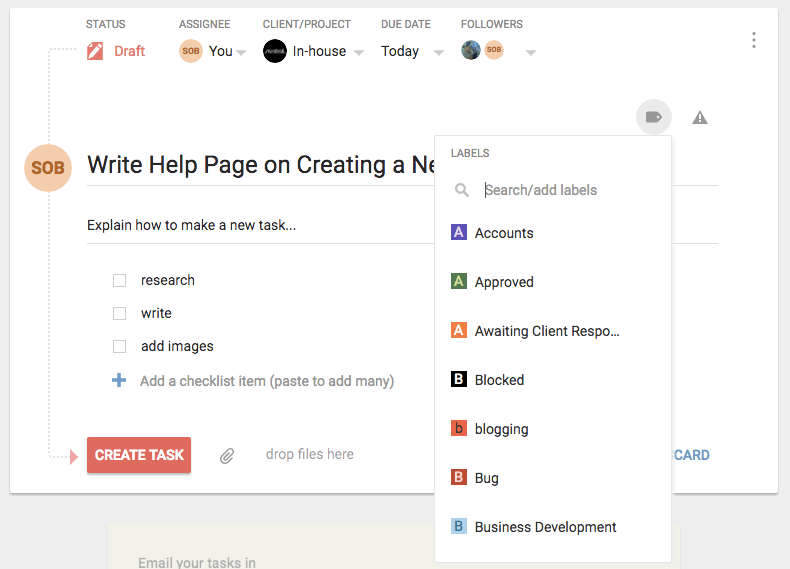 Bulk labelling
From the Your Tasks or All Tasks page, you will have a list of all of the tasks in your Workspace. Go to Finding Tasks for more information on how to filter your tasks, which could help you to narrow down your search and more quickly identify the tasks you wish to label.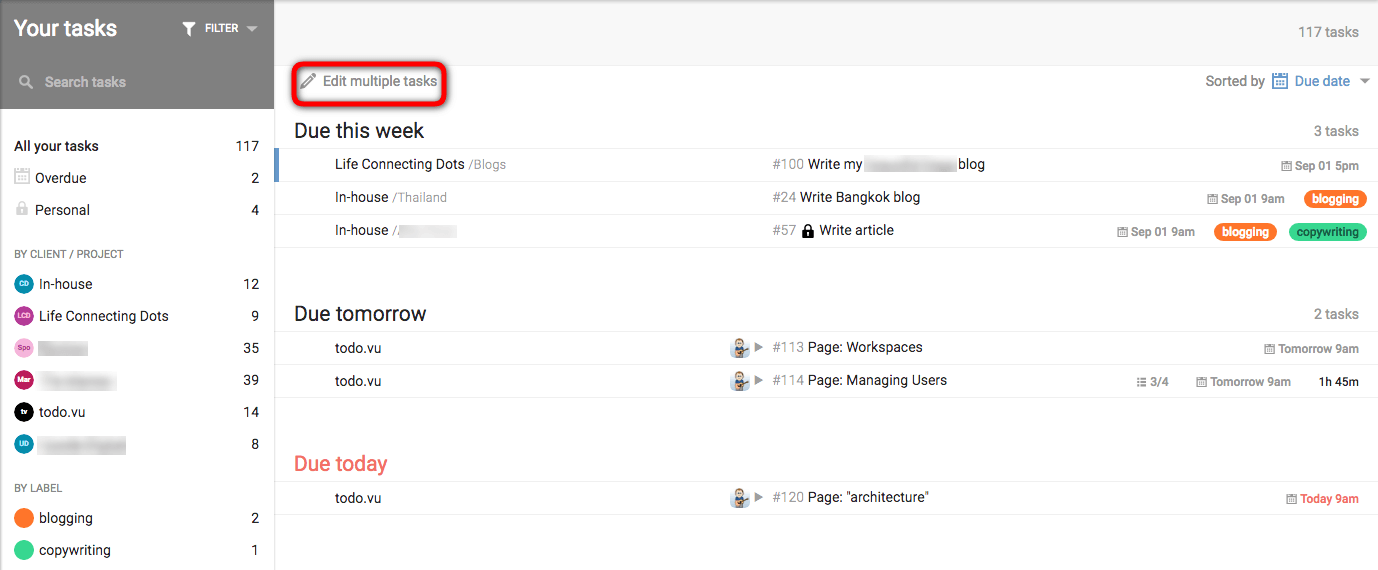 From here, click on Edit multiple tasks from the top of the main view.
You will then see boxes beside the tasks, which you can select individually or you can select the box next to Label to select all tasks. Once you have selected the tasks you wish to Label, simply click Label and it will allow you to select from existing labels or create a new label on the fly. In the example below, we have created a new label "Waiting on client".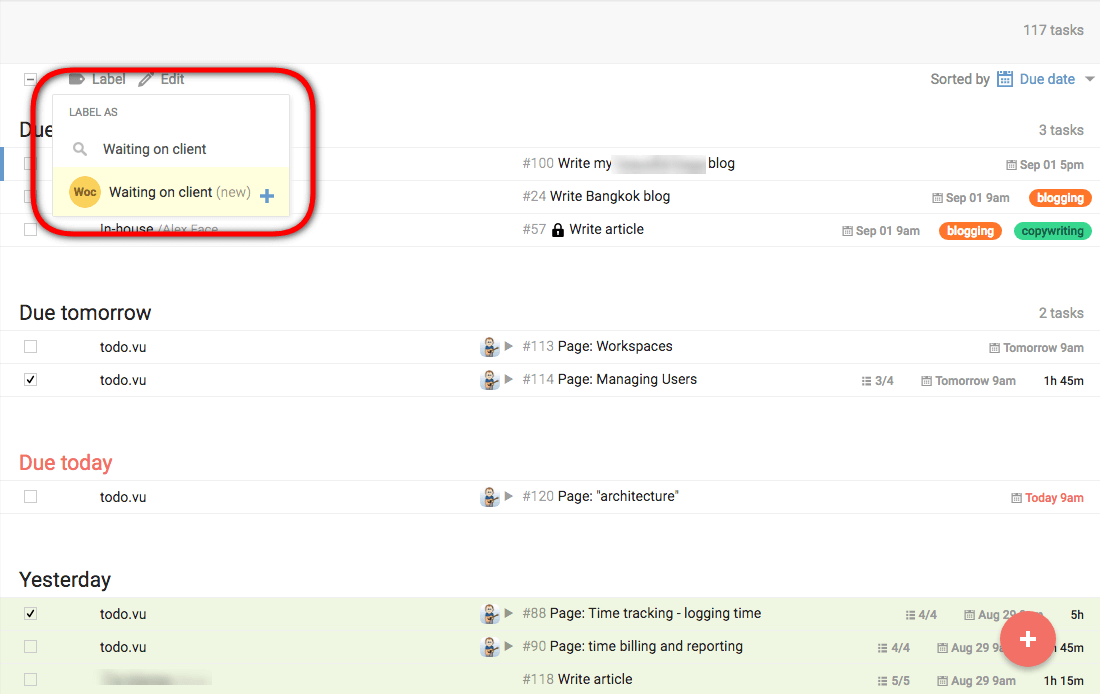 These new Labels will then appear in the column to the left and can be used to better manage and quickly view the status of your tasks.
Note – For more detailed information on filtering using labels, please visit the Finding Tasks how-to page.
Managing Labels
Labels can be renamed and personalised with colours to evolve as your business does. Note: only admin users can colour and rename labels.
Note: only admin users can colour and rename labels. By default, Staff are unable to create labels, but you can give them permission to do so individually.
The Task labels section can be found from the Workspace settings cog in the bottom left-hand corner. Then select Task labels from the left column.
From here you can add a new label, edit an existing label, delete an existing label or change the colour of the label.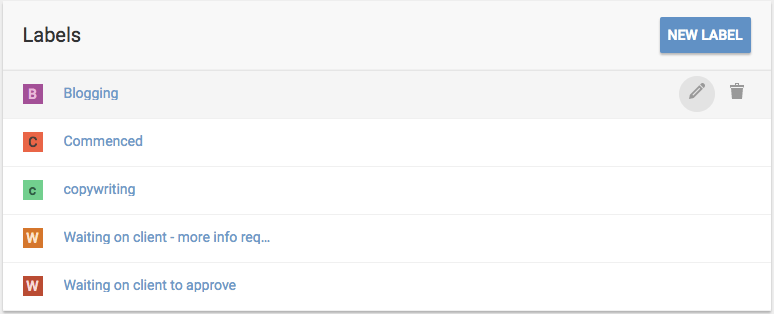 New label button – Clicking on the New label button will automatically bring up another row where you can then write the name of your new label.
Edit icon – The Edit icon will highlight the existing name of the label allowing you to change it as you wish.
Delete icon – Selecting the delete icon will automatically remove it from the list and remove the label from any tasks that had previously been attached to this label.
Change colour – To change the colour of the label, you simply click on the icon to the left of the name, this will open a pop up with a variety of colours to choose from.