The calendar, for most business people, is the lifeblood of their day. If it's not in the calendar, it may as well not exist. We feel exactly the same and believe it is equally as important to have a tool to manage your tasks as it is for that tool to be able to sync with your calendar so you can visualise your day in one place in full detail.

To deliver this solution, we have created in conjunction with Google Calendar, a synchronised calendar with a Daily Digest of all due tasks – one of our favourite features amongst the team here at todo.vu.
Please note that you can sync todo.vu with any calendar that supports iCal format – which is pretty much every calendar system these days.
Today we are honing in on Google Calendar as it offers some extra useful features. Here's how you can get the most out of your Google Calendar sync with todo.vu:
Sync process from within todo.vu
To sync your calendar, you need to click on your name, which can be found in the top right corner of your workspace from any screen.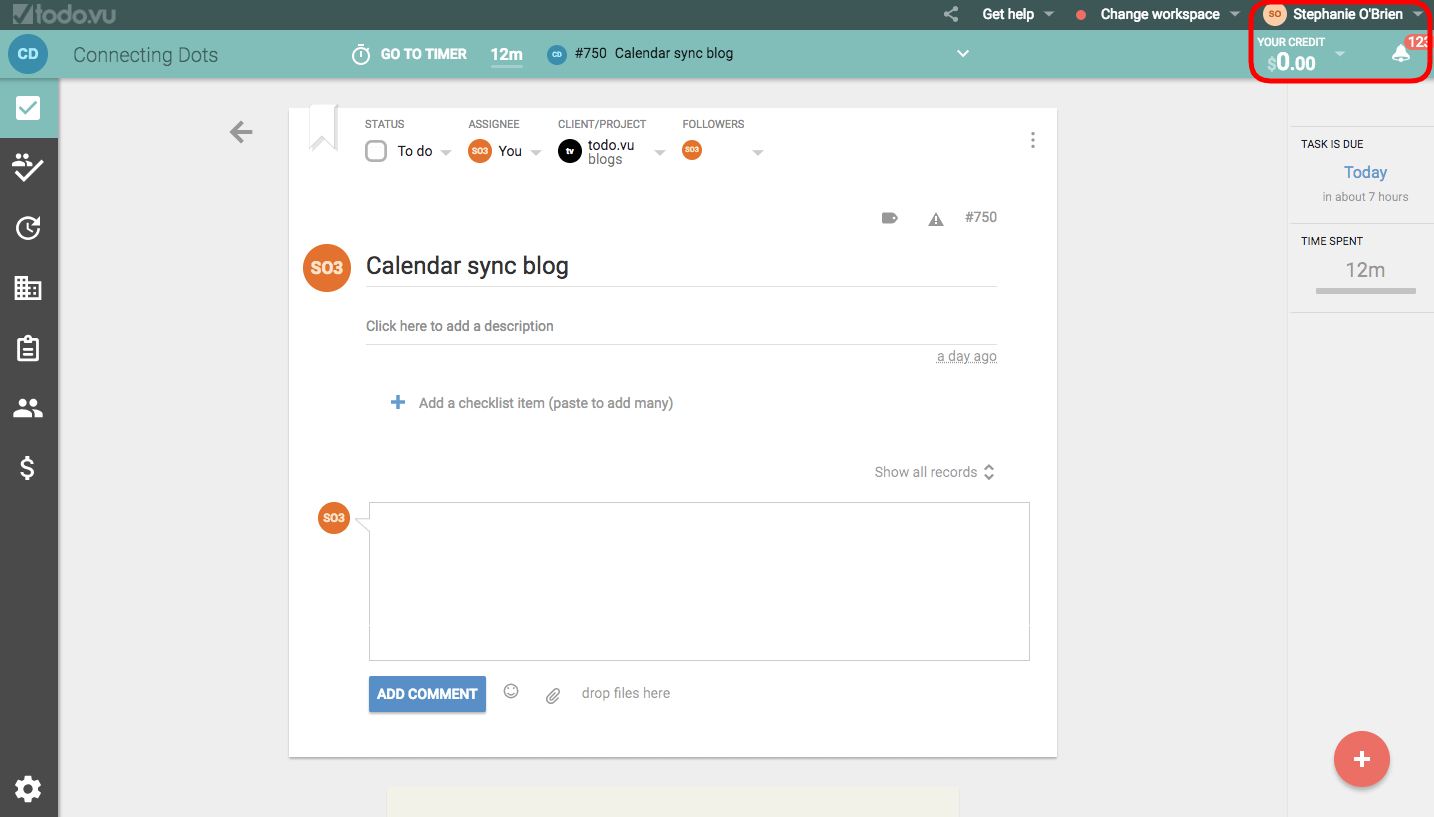 Once you click your name you will see a drop down with various options including "Calendar Sync", click on this button.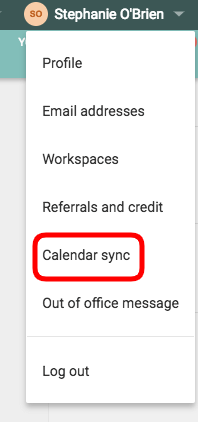 Clicking Calendar Sync will reveal an option to sync calendars in any of your premium workspaces. You will be provided with a unique iCAL URL that enables you to set this up.

Notes:
You can regenerate this URL at any time to disable previously shared calendars.

Most calendar systems will safely accept this URL.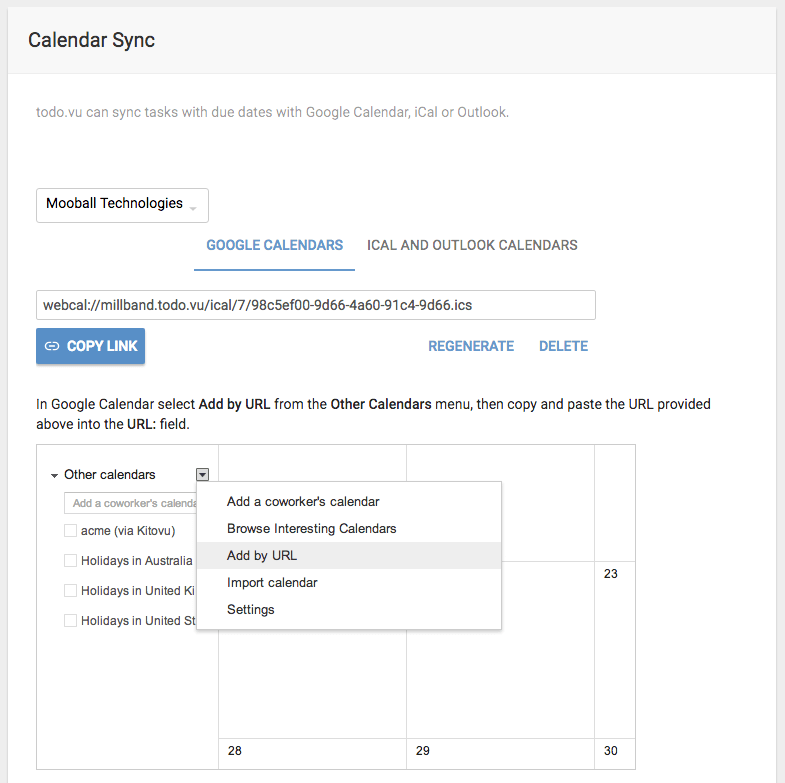 Sync process from within Google Calendar
From Google Calendar, go to your Settings, then click Add Calendar, and select From URL.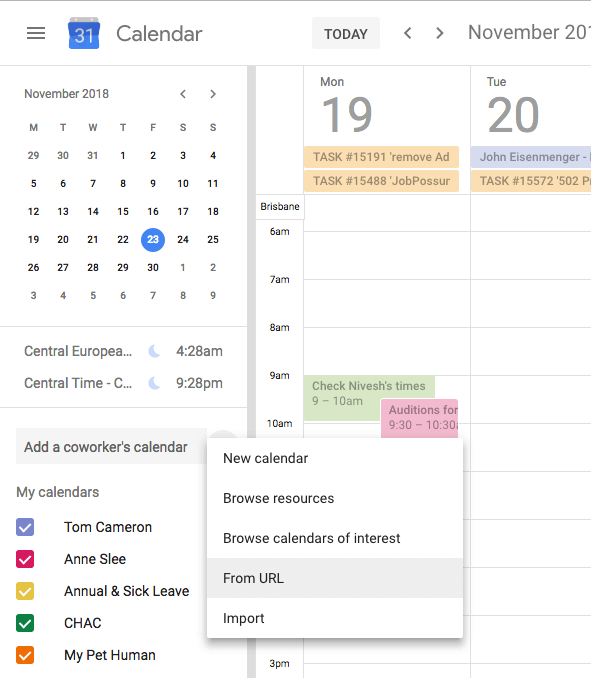 Next, past the URL in and add the calendar.

Once it has been added you can colour code it, name it and set up reminder notifications.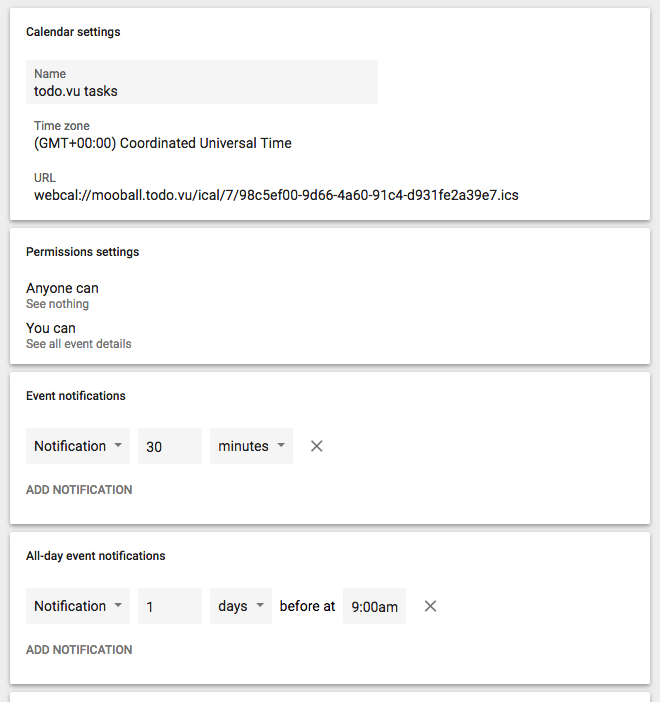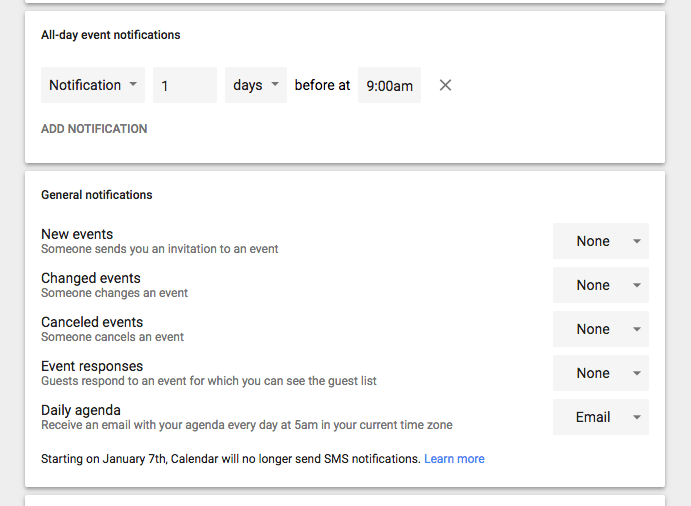 Daily Agenda notifications
One really nice feature in Google Calendar is the "Daily Agenda" notification. This feature generates a single email which arrives in your inbox at 5 am and tells you about all tasks that are due on that day.
Each event will have a hyperlink back to the task in todo.vu.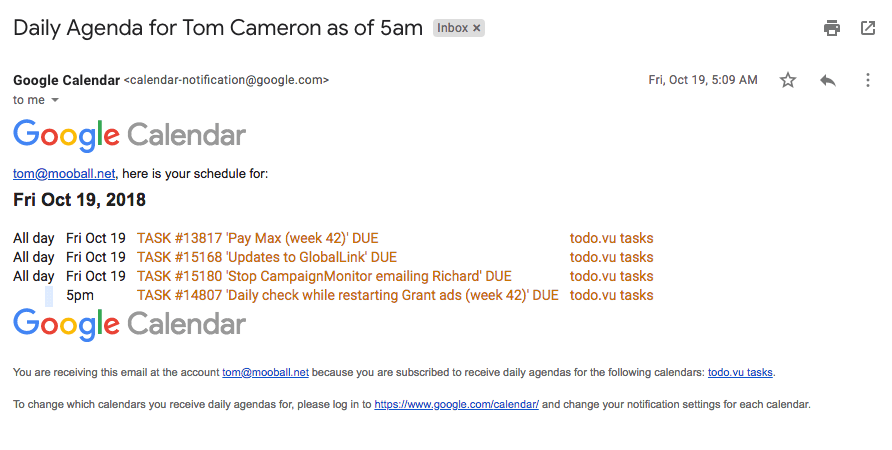 Once set up, you can see all of your tasks within your calendar.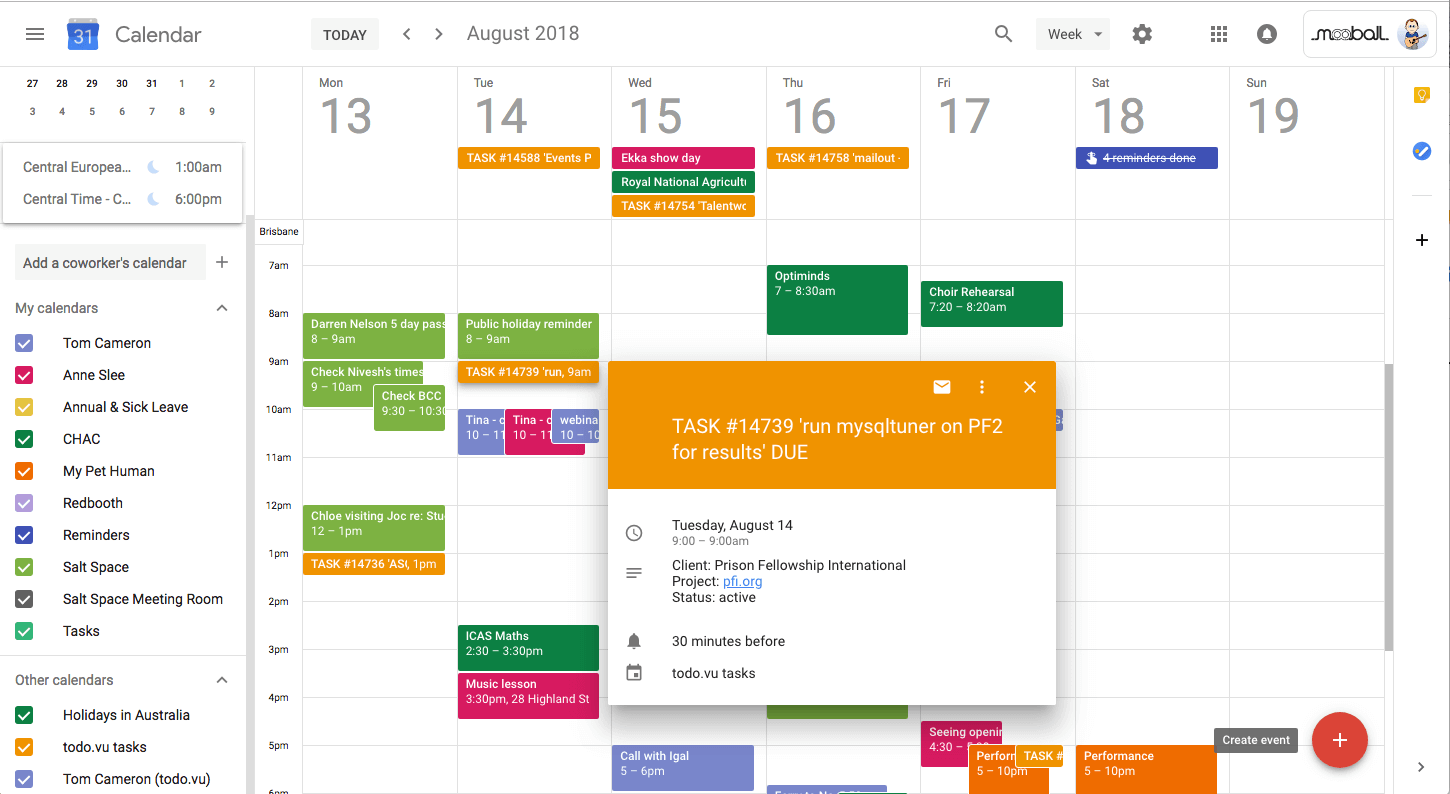 You can also use Google's built-in notifications on their mobile apps to alert you at set intervals prior to the due task time.

NOTE – It can take up to eight hours for the first calendar sync. After the first sync, they will become more frequent; typically every hour. It is also worth noting that the frequency and speed of syncing is controlled by your calendar system, so it may vary.
Now that your calendar sync is set up, why not check out more productivity tips in our blog or detailed how-to guides in our support centre.