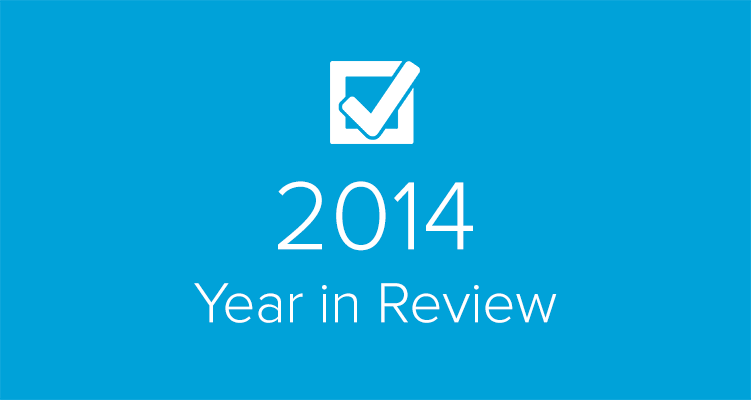 Happy 2015! Wow that last year went quick.
2014 was an exciting year for the team at Kitovu. Here is a quick recap on some of the things we got up to last year.
The first and most exciting thing for us was that after a lot of hard work we shipped, now customers are using Kitovu version one. Its gratifying to see the hard work pay off and know the product we are building is helping all sorts of people and organisations from around the world better manage their work.
Kitovu now has 'many' thousands of users and organisations in more than 60 countries signed up and using the product. All sorts of organisations are using Kitovu from Logistics companies, Schools and Universities, Web Designers and Developers, Graphic Designers and Marketing companies, Accountants, Financial Planners, Legal Firms, Clothing and Products Designers and Manufacturers, Event Organisers, Real Estate companies and many, many more.
The hard working team here added many new features in the last 12 months. The two biggest were the Billing System and Permissions. These were major features and fundamental building blocks for Kitovu's architecture going forward.
We added many other features some large, some small, some noticeable and many that won't be noticeable to users. Part of developing a product like Kitovu is developing a stable, robust framework and business around the system. This provides the foundation for further improvements. Below are a few of those new features and improvements;
Guest Users, Email Notification Settings, Out of Office Indicator, Task Checklists, Calendar Sync, Private Projects, Attachment Thumbnails, Data Export, View All Notifications.
This year will be even bigger than last. We have several major new features coming. They will include something to do with Tracking Time, Mobile Apps, Account Switching, Google Login, Emailing In Tasks, Importing Clients and some other "Top Secret" features!
We hope the improvements made during the last 12-months helped you and your team better manage your work and get more organised. Rest assured we will be working just as hard during the next 12-months to make Kitovu an even better tool for helping you and your team achieve your goals.
Stay tuned during 2015 for more developments to Kitovu! As always, email us with any suggestions you might have.