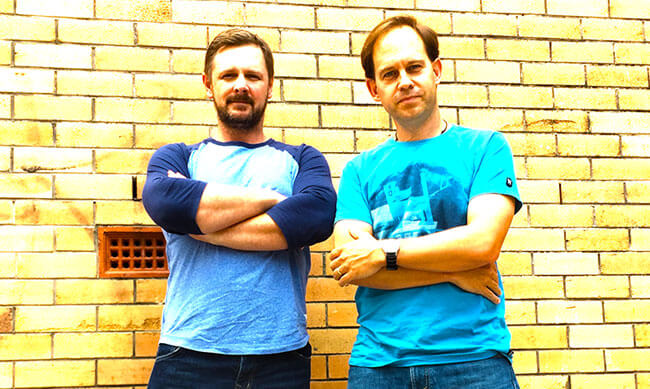 Well it's been a long time coming, but we are now wrapping up our beta programme and ready to launch Kitovu Premium.
When we released the initial beta version we had no idea how it would be received. Troy and I personally invited many of you to take a look and give us feedback. To our great relief the response has been amazing. So many of you took the time to thoroughly evaluate the product and write extensive reviews. We received hundreds of suggestions and so much positive feedback. We really are so grateful to you all.
Your feedback has reassured us that we are on the right track and also helped us prioritise our roadmap. For the past few months we have been working hard to implement the highest priority requests and flesh out the product for commercial release.
In truth the Kitovu feels incomplete to us because we have so many plans yet to implement. But there is no point waiting any longer, it's time to start a new phase in our journey.
Read on for a little background information about us.
I started my working life as a Civil Engineer back in the days before mobile phones and email. The fax machine and pager were considered advanced technology at the time. Though I've never studied IT it's been a major interest of mine for all my life.
When I saw the first stages of the internet and web in the early 90s I was so excited I sold my engineering partnership and started a web design business. I spent the next 3 years virtually unemployed with no income, supported by my wife who was one of the few crazy people who believed in me and my decision.
I realised early on that web pages could be connected to a database to allow content updates and started developing software to update websites. (Today content management systems are common place.) I teamed up with some ambitious people, raised venture capital and our business grew rapidly. That venture took me to Boulder CO, Seattle WA, Oxford UK, Inverness Scotland, and Singapore. We were pioneering web services before virtual servers existed and before data centres were automated, it was expensive and slow.
Ultimately that venture failed, I returned to Australia very disappointed but also very experienced in web technologies. One of the most significant outcomes of that venture was meeting Troy Best. We have been friends ever since.
My next venture was much less ambitious. I setup a web development agency specialising in content management systems and web application development. I started out on my own from a spare bedroom and made a conscious decision to keep the business small. The business was profitable and in the early days there was little competition and significant demand.
The team grew to 6 and it was during this time that I developed an online task and time tracking system to help me keep on top of the team. After 7 years my son was born and I realised I needed to share the load of managing the business. I turned to Troy and suggested a partnership. I have always respected troys design skills, he has a rare combination of creative and graphical ability combined with a very strong knowledge of html css and web front end technology.
He accepted and over the next 5 years the partnership grew. We took on larger clients and government projects. We also refined our internal systems and in particular our time tracking and billing systems.
Over the years we have seen the industry evolve and change greatly. New, young, innovative, agile businesses are starting up. Offshore companies are now introducing more competition. To remain competitive a business needs to be highly responsive to change, often distributed and make significant use of new technology to create efficiencies and maintain high quality.
We knew that our internal systems were crucial to our ongoing success and we relied on them heavily.
But this is not just the case with IT agencies, all industries are facing the same issues. While tech businesses have been quick to realise the benefits of saas technologies, the truth is that all businesses must learn to operate online using new technology to connect their staff and clients otherwise they simply won't be able to operate with the agility and efficiency that their clients demand and their competitors deliver.
It was a logical step for us to embark on the Kitovu product. Many of our clients and colleagues had commented on our task, time and billing systems and often asked how they could get hold of it. Troy and I both have experience building successful businesses. We both feel linked to small and medium business and believe we know how to make a difference in how they operate. We have both experienced how tough it is to run a consulting business, to deal with all types of clients, to negotiate legal contracts, to employ staff, cope with bad client debts, handle competitive tenders and to ultimately deliver and support successful projects for our clients. It's not easy and it's only going to get more competitive as globalisation and new technology enables more suppliers.
We believe passionately that every business in all industries need tools like Kitovu to remain competitive.
So now we are very excited to see the results of nearly 3 years of planning and development work. In 7 days we will launch Kitovu officially. We are very pleased that all of you have shared he beta programme with us and hope that you realise the benefits of Kitovu premium.
As beta testers you will receive a special discounted pricing for any licences you purchase in the first 12 months provided you take up the offer during the beta promotion period. (Hint: if you know anyone who might be interested then let them know they have 14 days to create an account and qualify for the beta reward. Perhaps your clients might appreciate it too)
In our next update well tell you a little more about the new features Kitovu will have to offer and some of our future plans.
And if you have any more suggestions or complaints, please just email feedback@kitovu.com or let us know via Facebook, Twitter or comment here on this blog.
We look forward to working with you guys long into the future.