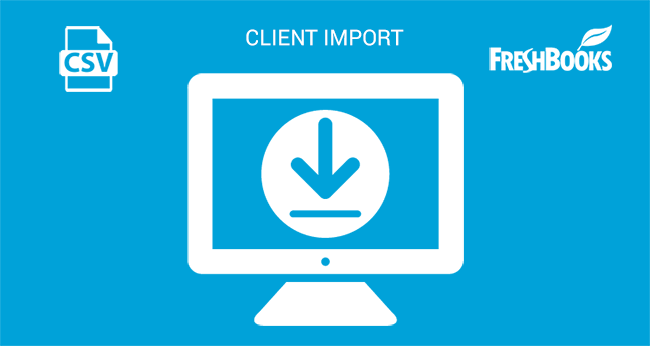 We are very excited to release our latest new feature, client import. We realise many Kitovu users have a large number of clients, and many of you have asked for a client import feature. Well now it is here, no more having to add clients one at a time. If you have an existing database of clients then you will be pleased to know that you can now import them all in one go.
Most CRM and accounting systems will allow you to export your clients into a CSV format. Kitovu can import any CSV file containing your clients and if you have a Freshbooks account you can also connect directly to FreshBooks and pull your client and contact details into Kitovu.
Better still, you can automatically invite your client's contacts as Guest Users so that they can add and follow tasks directly.
Our smart importer automatically checks for existing clients with matching names to ensure that you don't end up with duplicates. It's safe to re-import at any time to update client details. And you get ample opportunity to review your data before it is imported.
The "Import Clients" link is at the top of the client listing page. You can also find it under the "Import & Export" heading in the Settings area.
CSV Import
You can download a sample CSV file to see the optimal format, but if your CSV file is of a different format, don't worry, the importer will help you match the columns before the data is imported and warn you of any rows that look odd before any data is actually stored.

FreshBooks Import
You will need to authorize FreshBooks once only and thereafter you can import new and updated records as often as you like. Your client's contacts will be retrieved too.

Inviting your contacts as Guests Users
If you have contacts in your CSV file or Freshbooks account the client importer will help you identify new contacts who have not yet been given Guest logins. You can invite all your contacts as Guest Users at once, invite just a few or invite them at a later time when you are ready. Any contacts you choose to invite will be sent an invitation and automatically given access to their corresponding client.
So you can set-up Kitovu with your entire client database in moments and let your clients login and submit new tasks and support requests directly within Kitovu.
This integration is just the start, its only one of many more we have planned. Stay tuned for more new features. As always, email us with any suggestions you might have.
Regards
Tom Cameron – on behalf of the Kitovu team