As todo.vu evolves and improves, we are finding larger teams making use of the product. But we are also mindful that our per-seat pricing can become expensive as you add more team members. So we have decided to introduce a price cap on our plans to be sure you can get the most out of todo.vu at the best possible price.
Our policy is simple – pay for 11 seats, get unlimited. And you also get unlimited storage, and the ability to link contacts to multiple clients.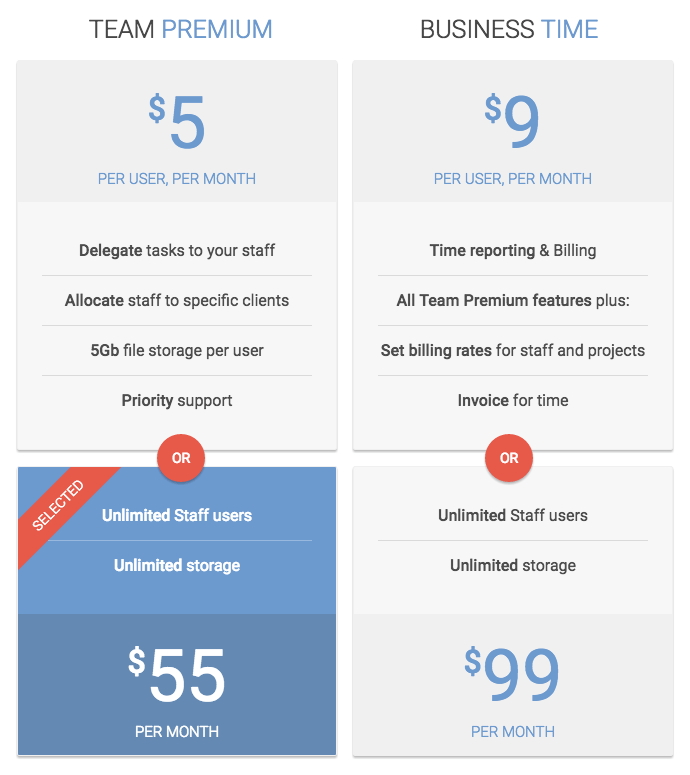 So on our Team Premium Plan, you will never pay more than $55/month. And on our Business Time Plan you will never pay more than $99/month.
Even if you don't have 11 staff, you may find these unlimited levels useful if you require more storage or if you would like to link your contacts to more than one client.