This is a feature that many have been requesting. It is now possible to set a time budget on a task or a project and then track your progress against that budget. This feature will be very useful if you provide fixed quote work or if you need to deliver a specific number of hours work to a client.
We have also spent some time improving the layout of our client and project pages to improve the visibility of time information to all staff. There is little point having budgets and targets if your staff find it hard to know how they are tracking.
On each Client page, there is now a timeline showing time records per day with the option to filter by month to get a quick summary view.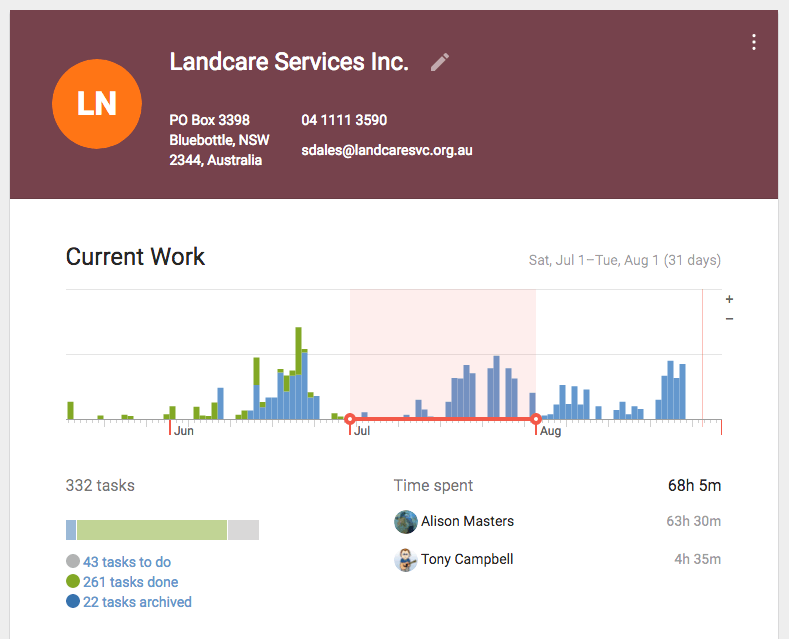 On each Project page, we provide a similar timeline chart showing all time entered on the project.
On tasks, if you have set a time budget, then you will see a time progress bar (to the right side of the task) which will show how you are tracking. This is particularly useful if you have multiple people working on the same task and need to ensure that the total time spent does not exceed your budget.