This week we have released a significant update to all of our transactional notification emails. We now format all outgoing emails with rich HTML layouts to improve readability and functionality.
We have redesigned all email templates and tested across a wide range of email clients – both desktop and mobile – to ensure that your task notifications are easier to read. Emails now also include clear, direct links back to the original tasks. We also add 'preview' text to emails so that they show up better in your inbox.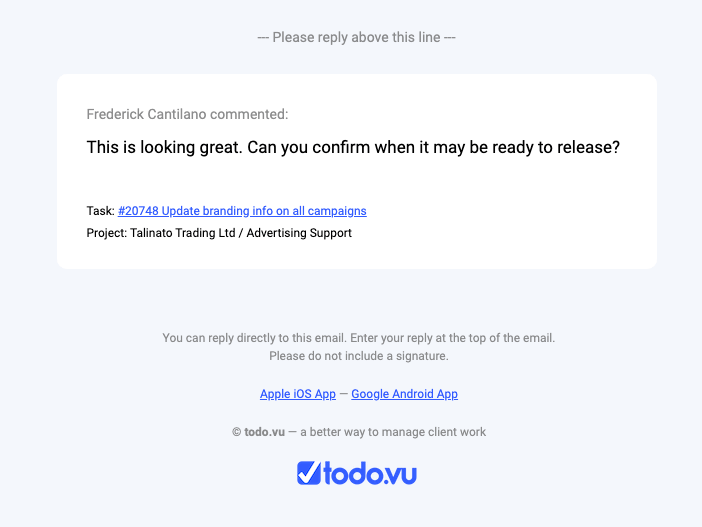 We have also made more changes to our email delivery systems to improve the deliverability of these messages.
Finally, a reminder that you can always turn off email notifications by clicking on the Notifications bell (top right) then the settings Cog and there, you will find an option to disable email notifications.