Saved reports and more
Today we are releasing another round of updates to our time reporting tools. These features will make it easier for admins to interrogate time data and potentially share information with others.
Time reports are available to workspace admin users. They provide tools to filter and view time entries for your team across different facets.
Detailed time listing
We have now added a new view to the time reports. This view can be found under the "Detailed" tab and it provides a full listing of all time entries. This is the same data that is available in the CSV and Google Sheets exports, but it is now much easier to find and view.
Also, clicking on a time entry will take you directly to the time agenda view where you can update the record if something is wrong.

Saved reports
We have also made it possible to save reports for easy retrieval in the future. Rather than having to reset all the filters over and over, you can save your most common filters with a friendly name that is easy to recall and return to the filter at any time with just a click.
There is a new star icon at the top right of the filters, click on it to view previous reports or to save the current filter settings.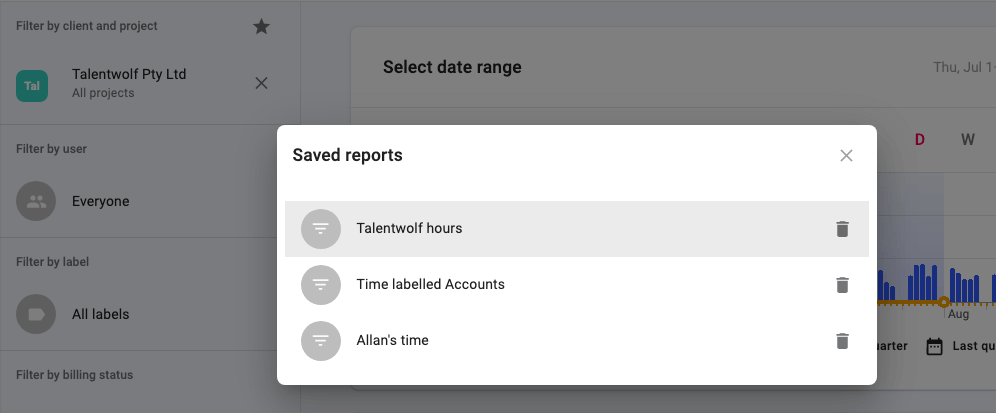 Hiding billing information from reports.
You may find that you want to create a report or export for someone, however, you do not want to reveal the billing information. You just want to share the time duration entries.
We have now added a new report setting that allows you to show/hide billing rates. This setting will be saved along with any saved reports.
If you switch this to 'off' then all billing rates and total prices will be hidden from the web view and also the CSV and Google Sheets exports.