Based on user feedback, we have introduced what we call the "Information panel" into the Task Dashboard. This new column on the left side of the dashboard provides a summary of information relevant to the current filter context. It is a great way to get a quick overview of your context but also can help with further filtering.
Those of you who used todo.vu prior to the introduction of the Task Dashboard will recall the old task listing's left column which provided very similar functionality. User feedback told us that many missed this feature.
The Information panel's primary purpose is to provide you with a detailed summary of the current filter context. As you modify the filter, this panel will update automatically. It will display stats on task progress (snoozed, to do, done, archived) as well as the time tracked and billed (if you have rights to see time). If you are viewing a project context that has a time budget set, then it will also display your progress against this budget.
It will also display Assignees, Clients/Projects and Labels that have matching tasks in the current context along with task counts.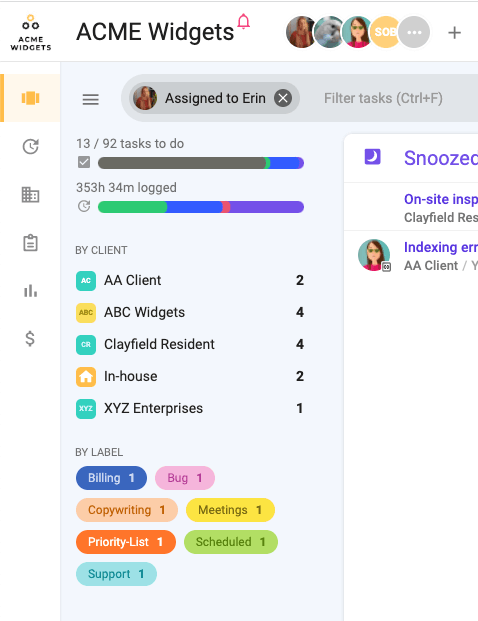 Another new feature is the option to filter by more advanced interactions with people. The most obvious filter is by Assignee. But we have now also introduced options to filter "by creator", "by interaction" and "you personal tasks".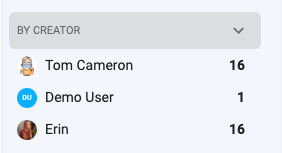 Filtering by creator will allow you to find all tasks requested by a person – note this may include contacts outside your team. Filtering by interaction will find tasks that a person has any involvement with, including comments, even if they are not explicitly a follower of the task. And the your personal tasks filter will show you tasks that are private to you only.