Our biggest update of the year is rolling out across todo.vu Workspaces this week!
As a complete overhaul of todo.vu's previous 'Time Dashboard', this update introduces Workspaces to a modern and flexible calendar interface, which better supports agile workflows and flexible workstyles, and helps you to visualize and manage your time and time-critical work.
With todo.vu's new calendar, users can quickly record billable (and non-billable) time at specified hourly rates, set reminders and due dates, create new to-dos on the fly, and see at a glance where time is spent across the business.
For the most in-depth information on todo.vu's new calendar, please visit our Support pages. You can also contact our team at any time with questions or feedback on hello@todo.vu.
Here's a quick overview of what's in store
It's easy to navigate
Navigate to yearly and monthly calendar views – and see total hours tracked – with just one click. You can see team members' calendars in just a few clicks, and quickly navigate to today's view without fuss.
Drag and drop due dates, task reminders and time entries, and spend less time organizing and documenting, and more time on billable work.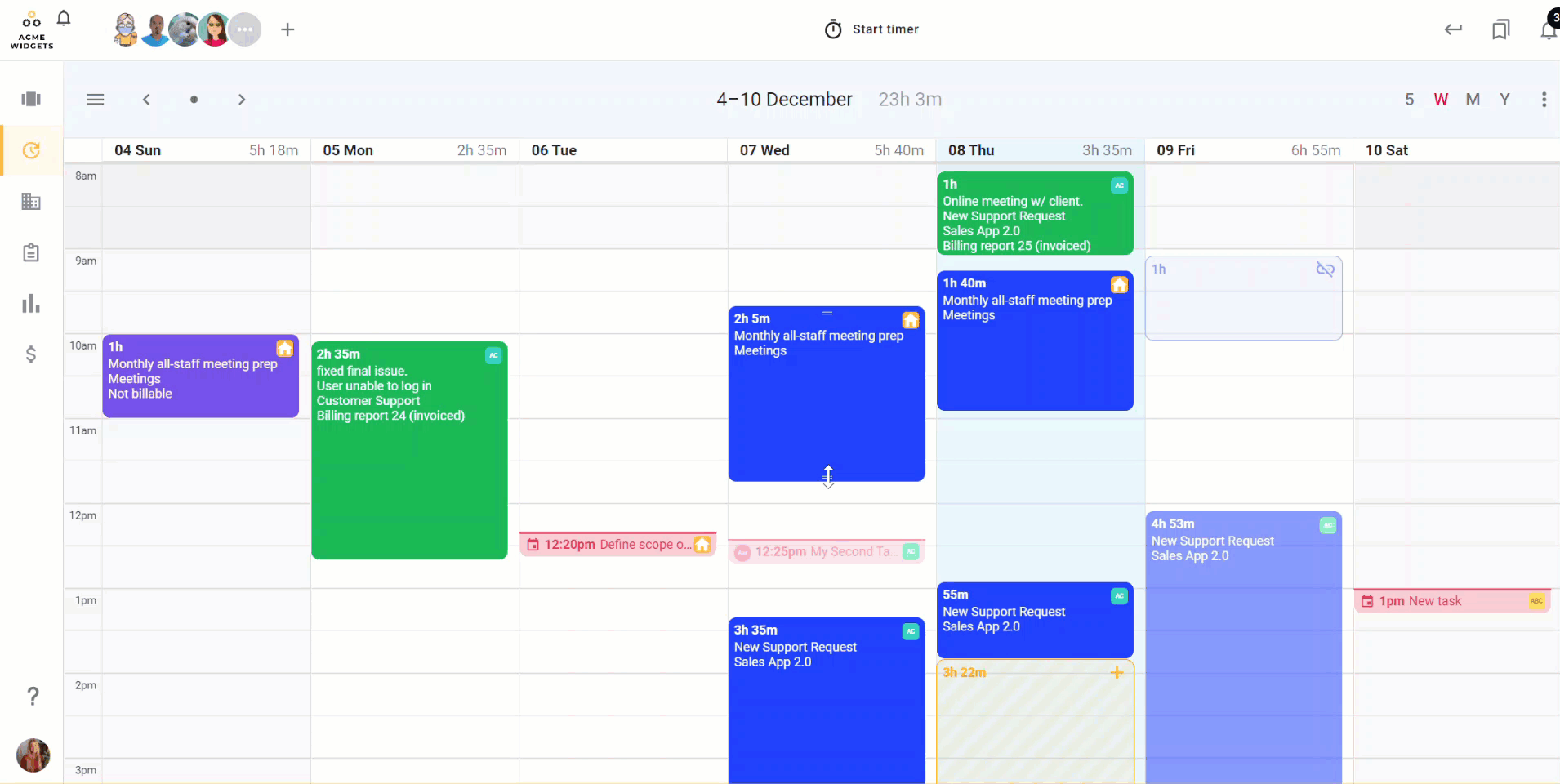 Using todo.vu's calendar: A few quick steps
2. Add due dates & task reminders
One click anywhere on the calendar can allow you to create a due task or set a task reminder. Never miss another deadline and keep your projects on track.
You will also see due tasks that are assigned to other users on your own calendar (when you created the initial task). This is super handy to keep track of those tasks that you've delegated to others!
3. Add details to your calendar entries
Add clients and projects to your calendar's time entries, so when it's time to bill for your time and services, you can do so quickly, accurately, and easily.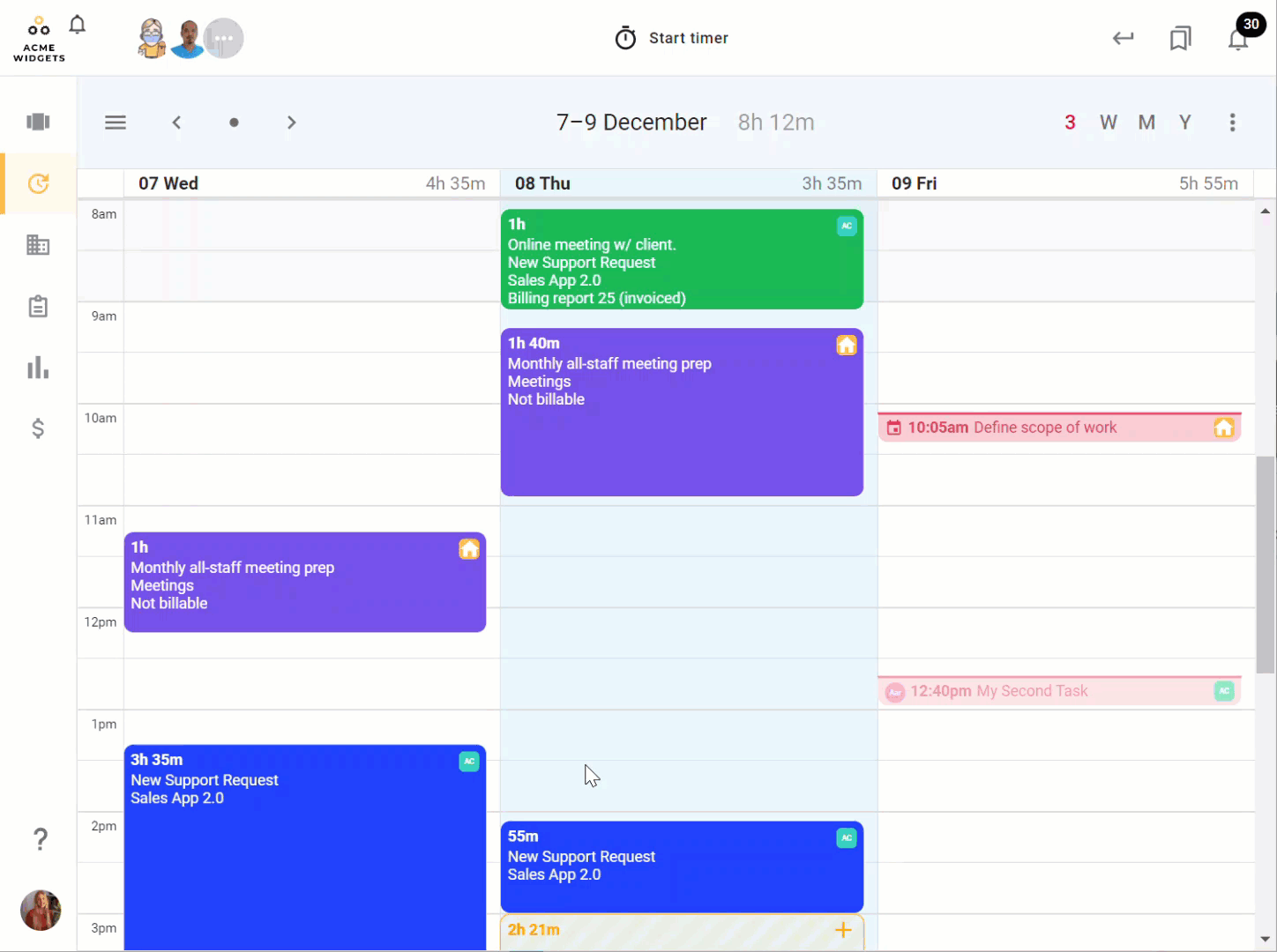 4. Modify your calendar entries
Start your timer on a due task with one click. Change a date with one click. It's all in the right click!
Let us know
This is a bigger update than others we've had in the past, and we're here to help you enjoy and make the most of it.
If you have any questions or comments, please contact us and we'll respond to you quickly.