Time tracking for IT developers
Get started right away; no credit card required!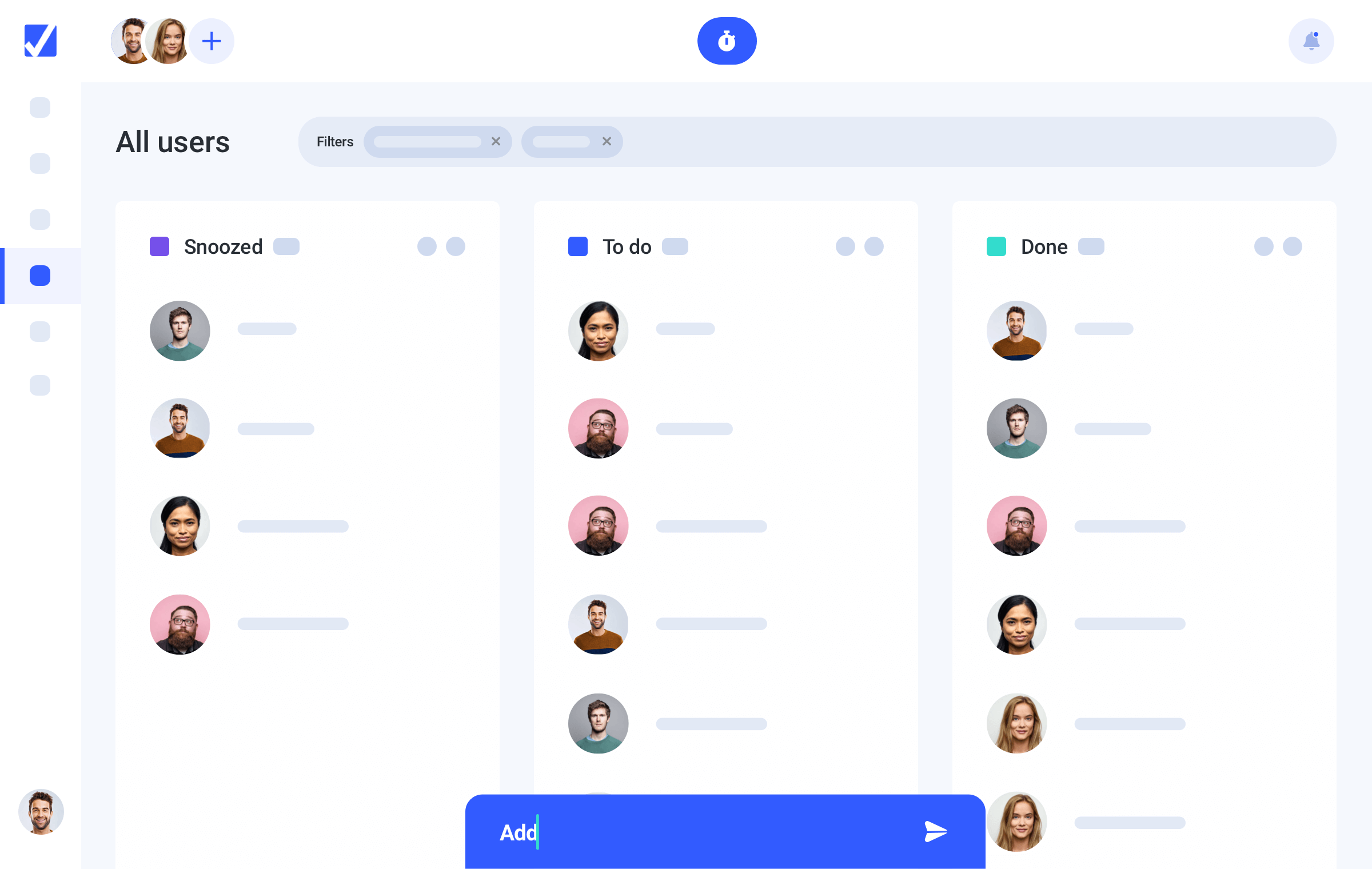 The time tracking you want, with minimal interruption
todo.vu was created by consultant developers who wanted an easy way to organise, discuss, and track time on their billable and non-billable tasks.
There's no need for spreadsheets or multiple systems—just one easy-to-use tool that helps you work efficiently, plan for profitability, and get paid properly for your time.
It's perfect time tracking for developers, whether you're a web, frontend, or backend developer, a freelancer, or part of a software team.
TASKS
Track everything you or your team does – in-house tasks, personal tasks, and client project work all in one place.
TIME BILLING
Set billing rates on projects and staff. Select which time is billable, raise detailed invoice reports. Provide clients with detailed time reports.
EMAIL TASKS IN
Each workspace has it's own email address. You and your clients can email tasks directly into todo.vu. Attachments are included. Setup rules for assigning tasks from email.
ACCESS CONTROL
Clients can be invited to just see work associated with their business. Contract staff can be restricted to specific clients. Any tasks can be made private.
REPEATING TASKS
Create real recurring tasks that sync with a calendar and can be individually updated, each with independent reminders. Read more about how we built the best repeating tasks system.
OPEN API
Create tasks automatically via our simple Add-Task API or link to hundreds of apps via our custom Zapier Zap.
Know exactly where your time goes
todo.vu's simple-to-use timer tracks time at hourly rates directly to tasks, clients and projects. Know who's doing what across your business, when, and at what cost.
With beautiful visual tools, you can see project and task details at a glance, and track progress, activity, and budgets with ease.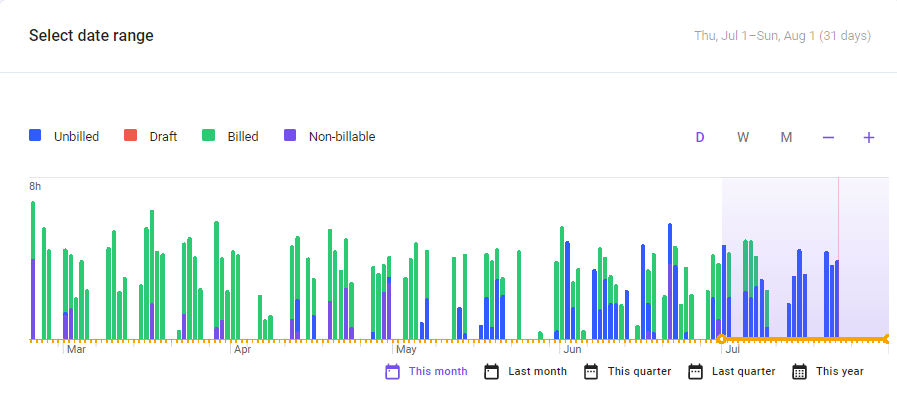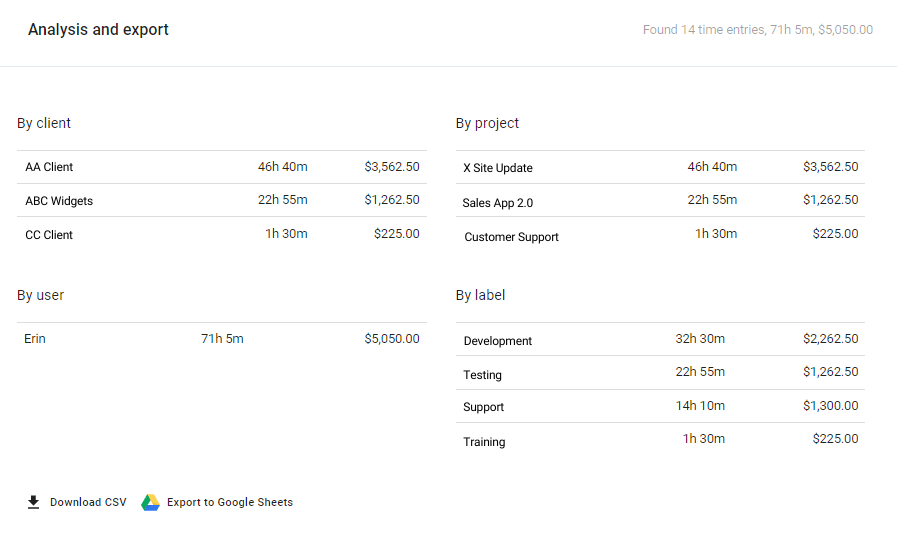 Meet timelines & budgets
Get a detailed record of every task in every project—the time spent coding, as well as on administration tasks. todo.vu gives you the power to make decisions based on real data, estimate future work more accurately, and ensure projects are profitable.
Boost your productivity
Spending too much time on support tickets? On maintenance rather than R&D? On taking calls from one particularly curious (and maybe lonely) client? Without time tracking, you wouldn't know where to assess and fine-tune your habits, workflows and processes.
Track project progress
You're behind on a new scheduling feature. Why? Check todo.vu's task and you'll see a logged change request added an additional 14 hours' work. Arm yourself with detailed knowledge about your projects, communicate changes to your team, and adjust budgets and expectations before it's too late.
Don't waste time on multiple systems
IT time tracking should boost your efficiency, not hinder it. That's why todo.vu is an integrated system, where time tracking, task management and billing are inextricably linked.
Create tasks for specific projects and clients.
Track & log time directly to tasks at multiple hourly rates.
Organise & manage tasks in a flexible Kanban dashboard.
Quick-add tasks for easy time logging with minimal interruption.
Assign team members and followers to tasks.
Create billing reports from tracked time detailing time & cost on tasks.
Keep everyone in the loop, even when they're working remotely.
todo.vu's shared Workspace allows for your team, contractors and even clients to see and interact with tasks. The interface is clear, user-friendly and easy to learn; in fact, users, including client users, can interact with tasks without leaving their email account!
You stay in control of everyone's access; if there's something you don't want a user to see or do, they won't be able to.
Monthly activity reports are sent straight to your email inbox, and you can export reports from todo.vu directly to Excel or Google Sheets for further analysis.
Comment on tasks in real time.
Give clients and their contacts limited access to view and comment on tasks.
Enable private comments that only your team can see.
Comment on tasks directly from email; entire email conversations are recorded to tasks.
Keep a detailed and written record of every activity on every task.
Charge at multiple hourly rates
Set custom billing rates for your projects, clients, team members and contractors, and track and record time at this hourly rate on any task.
Totals are calculated automatically for you, and collated in clear, itemized billing reports you can attach to your client invoices with a simple URL. Invoice disputes are a thing of the past.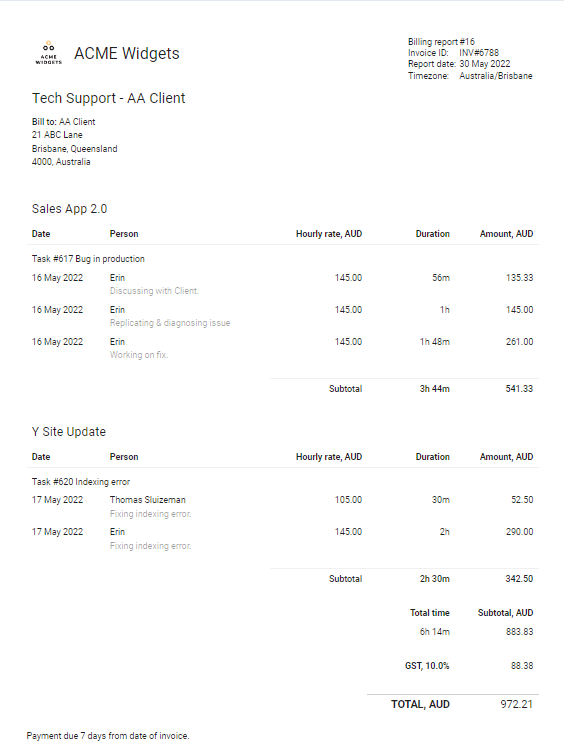 Start using todo.vu right away
Let todo.vu transform the way your software team works.
Simply add your projects and tasks, set your hourly rates, start tracking time, and know exactly what you need to succeed.
Start your free 14-day trial of todo.vu time tracking for developers today. Here are a few tips to get you started.
SOLO FREE
ideal for freelancers
Simple CRM

Task management

Time tracking

Reports & Billing

1Gb Storage

No credit card required

One staff user
BUSINESS TIME
tasks time and billing for teams
Simple CRM

Task management

Time tracking

Reports & Billing

2Gb Storage per user

Priority support

Capped at $99/month*
*Never pay more than the capped price, no matter how many users you add.
All workspaces start with a 14-day trial period with all features enabled and unlimited users.
During the trial, we reward you for exploring todo.vu by giving credit for performing various actions in your workspace. It's like an Easter egg hunt!
After the end of the trial, the credit you have earned will reduce the cost of your subscription. Or you can decide to use our Free Solo plan forever.