Track and bill your time with ease
If you bill for your time, then you will immediately see the value of todo.vu.
In fact:
"Picking up just 10 minutes of lost time each month will pay for todo.vu."
It is a revolutionary productivity suite for freelancers, consultants and teams with integrated task management, time tracking and billing.
Not only will todo.vu ensure you never miss billable time, but it will also ensure that the bills you send to your clients are accurate and transparent, leading to fewer disputes and more client satisfaction.
BEAUTIFUL, VISUAL TOOLS
Tracking time has never been so easy. With todo.vu, you can see your entire day and easily adjust your time entries without having to calculate and key in data.
Enter time records directly to the task that you are working on—no need to open other software. With todo.vu, you manage your tasks and time in one place. This leads to fewer errors, more detail and better reporting outcomes.
Multiple staff can add time entries to the same task.
Time entries can be edited or marked non-billable by admin users.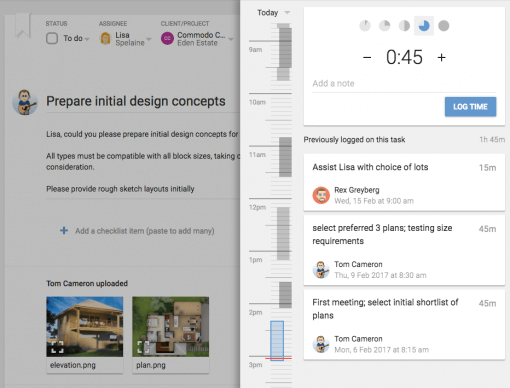 Get started with time tracking and billing today.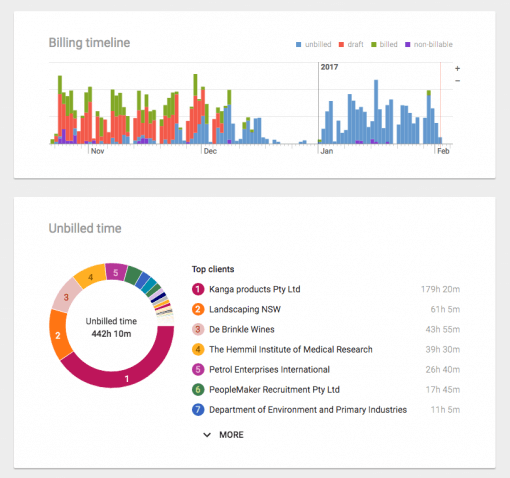 SMART, FOCUSED REPORTING
At a glance, you can see exactly what matters. Watch your time-recording activities progress over time.
See trends as they emerge. Drill down from top level to time entry detail in a few clicks.
Quickly identify your primary clients and projects, or staff where time is spent most.
See how much of your time has been billed, marked non-billable or is yet to be billed.
Never overlook a minute of time that requires billing.
ACCURATE, TRANSPARENT BILLING
In seconds, you can create detailed, transparent bills showing exactly what you and your team did and when it was done.
Billing reports tie time entries back to original task requests making it easy to understand exactly where the time was generated and why. Clients will be delighted with the transparency and detail and find it easier to discuss and harder to dispute charges.
Adjust hourly rates of individual items and update notes as you bill.
Adjust the level of detail in the reports to suit your client's needs.  Show only project level totals, or task level totals or show individual time entry notes.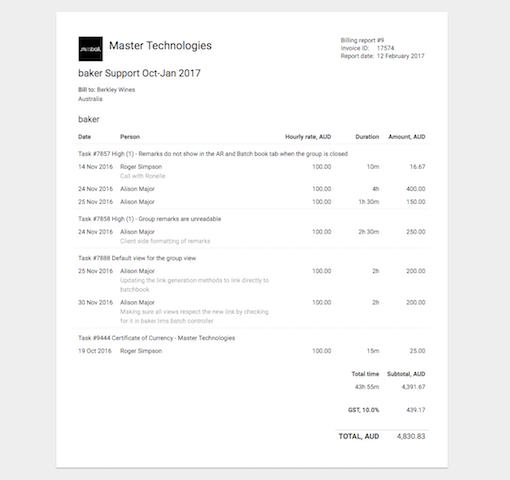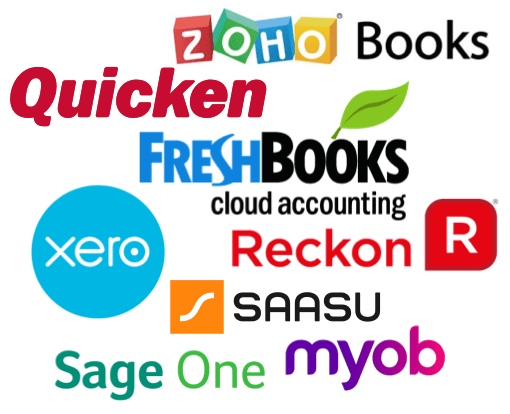 WORKS WITH ANY INVOICING SYSTEM
todo.vu is time tracking and billing. That means todo.vu's billing reports can be used standalone or attached to any third-party accounting, invoicing or billing system.
No need to change how you currently bill; simply attach todo.vu's billing reports to your current invoices.
Billing reports generated in todo.vu are available via a hyperlink that can be pasted onto any invoice and viewed with a simple click.